Education
Lighting is integral to education, facilitating learning and providing a comfortable environment for students and teachers. From primary schools to universities, halls to lecture theatres, our capacity for providing lighting for education is vast. The projects here demonstrate how our lighting solutions can deliver not only performance and comfort, but also significant energy savings too.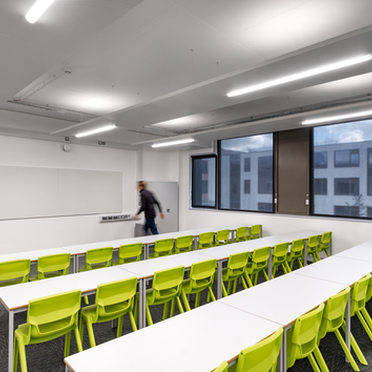 Lighting Oxford's first new secondary school for 60 years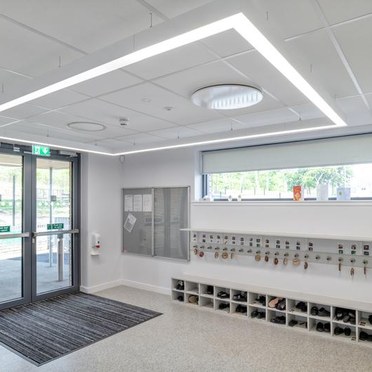 Scotland's first Passivhaus nursery lit by Thorn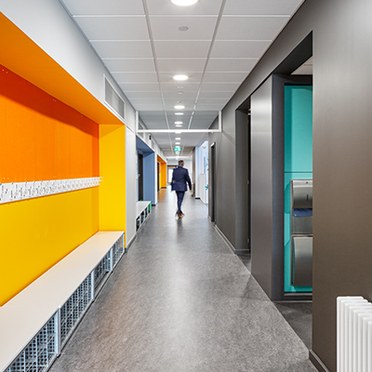 Thorn Lighting has helped deliver a sustainable learning centre for Riverbank Primary School in Dalmarnock, Glasgow...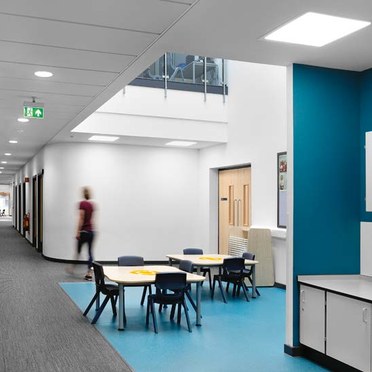 Thorn Lighting has supplied a range of fittings to Ladyloan Primary School, Arbroath, Angus for use throughout the facility.
Thorn's brief for lighting the Broughton Primary School in Edinburgh was to contribute to a finished effect that provided the perfect environment for pupils and staff.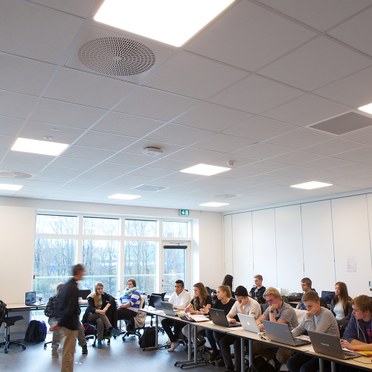 Skive Business College chooses Thorn LED luminaires for new teaching wing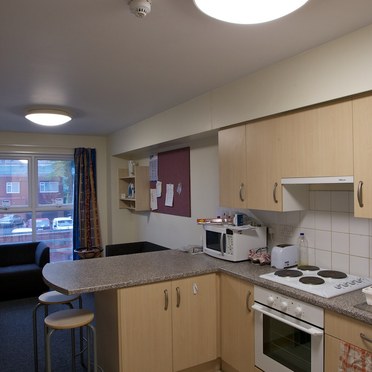 Migration to LED lighting reduces energy consumption up to 75-80% and lowers maintenance costs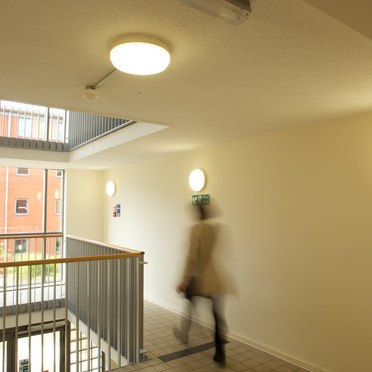 University reduces lighting energy consumption by 25% and wins recycling award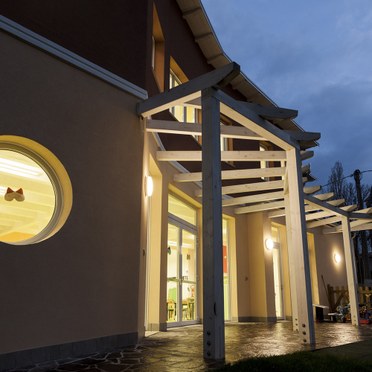 Saving energy with modern fluorescent lighting at children's day care centre.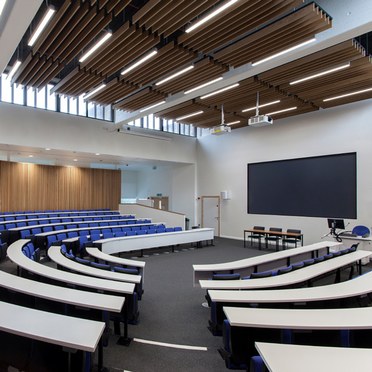 Thorn Luminaires add a fresh look to the newly refurbished City, University of London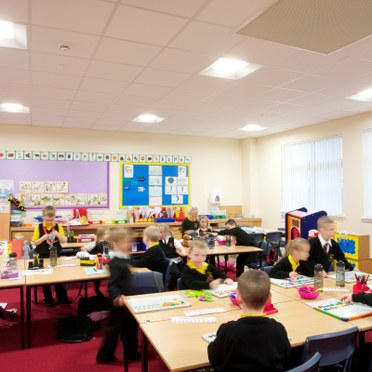 Quattro LED passes its first examination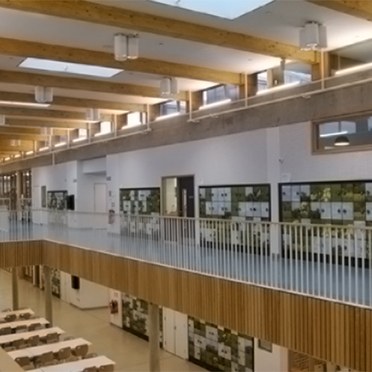 ''I think the new school looks amazing…'' That's how Year 10 pupil Liz, describes Southwell's new £34 million Minster School.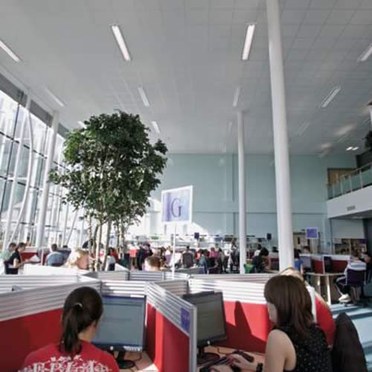 Lessons for the future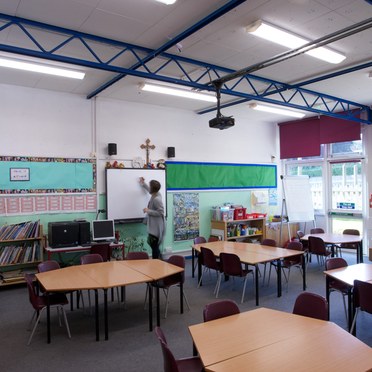 Our Lady's Primary School switches to LED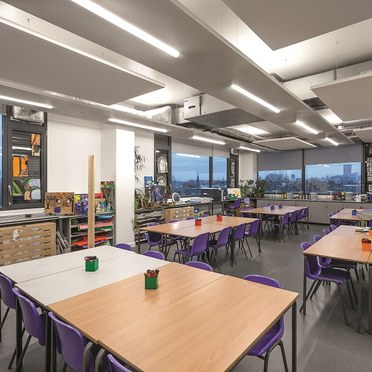 Thorn delivers a bright future for Archbishop Lanfranc Academy
Thorn create a brighter, more engaging atmosphere for library users