Bluetooth enables the classrooms of the future
Feb 24, 2021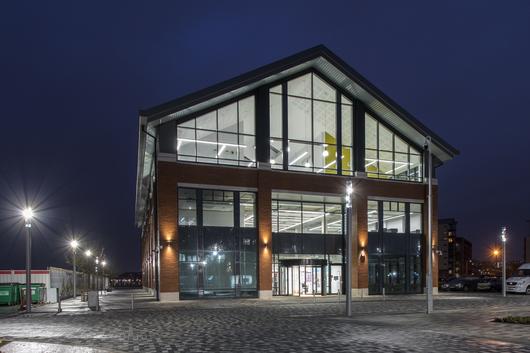 We don't even know we are using it most of the time. That is how universal and vital Bluetooth technology has become. From speakers to keyboards, and mice, in the home and at work Bluetooth has removed the cables, bringing with it flexibility and convenience. In classrooms all over the world teachers today are utilising Bluetooth compatible devices such as laptops, smartphones, and tablets, to enhance the learning experience for their pupils, to bring ease of use to their multiple modern teaching tools and to add freedom of movement inside the class environment. 
Bluetooth enables future proofed classrooms and modern quality lighting products can help to bring this technology to schools and universities.
Who benefits?
Bluetooth in schools and universities benefits so many different people who use the space. Owners of a building can learn about the building, develop cost and energy saving initiative and see a tangible ROI. Maintenance teams are able to plan and deliver a more efficient service, from data driven informed decision making to simply shutting down a building at night or at weekend. Teachers directly benefit with the removal of complication tech issues and the freedom to maximise the classroom space. Finally, students benefit as they are able to engage, communicate, learn and develop inside the classroom because they have the opportunity to maximise their experience of a dynamic learning environment.
Dynamic learning environments
Bluetooth also helps to create dynamic learning environments. They are spaces that respond to the needs of users. Thorn's Variable Colour Temperature (VCT) technology does just that by altering the light settings of a room throughout the day to improve the user's experience of the space.
The system, managed via Bluetooth, makes it easy for the user to swap from one setting to the next. It is a technology that supports learning in a comfortable environment, without adding additional work to the teaching and facility staff.
VCT uses high-quality LEDs to tune colour temperature from a warm 2700K up to a very cool 6500K. The VCT functionality is best used in combination with the basicDIM Wireless app or via lighting management systems with DALI DT8.
Sensors and controls
VCT is used to change the colour temperature, however, when easily linked to presence / absence detectors even more is possible. By using the basicDIM Wireless as a control with Casambi Bluetooth technology teachers, staff and property owners can then set lights to automatically turn off and on when a space is in use, and even set the lux levels depending on the amount of natural light in a classroom.
Designed for the job
With all these new possibilities it then comes down to the choice of quality products to deliver these functions. Thorn's Omega Pro 2 LED panel range offers it all with a unique combination of comfort and connectivity.
It's ready for any type of installation in office and education settings: recessed, surface-mounted or suspended. Omega Pro 2 also comes with the option of innovative optics to give your installation a dynamic edge, and interchangeable modules for additional functionality, including VCT and Bluetooth.
To simplify the process of connectivity the C-Kit+ version of the Omega Pro 2 comes fully prepared to connect out of the box, with the basicDIM sensor already pre-installed into the luminaire. The C-Kit+ is perfect for future proofed education spaces as it can easily incorporate new technologies as they become available.
← Back to overview