Thorn Custom products were used by the UK team to help transform Thames Tower in London.

Thorn's dedicated tunnel lighting solutions can be seen in the Grieg Tunnel at World Tunnel Congress 2017.
Thorn launches IQ Wave, an innovative recessed LED luminaire for high performance in office applications.

Thorn launches Thor L, a smart urban lantern for easy integration into every city environment.

Thorn launches Urba Deco, a versatile, decorative Cityscape lantern with unique shape.
Most Popular
FlexPak - Smart High Bay Lighting

A range of decorative attachments, which clip directly into holes in the bezel, two semi recessing rings and a ceiling support plate for added strength in soft ceilings

Ultra shallow recessed modular T16 (T5) luminaires for exposed grid and concealed fix ceilings with choice of optic
In focus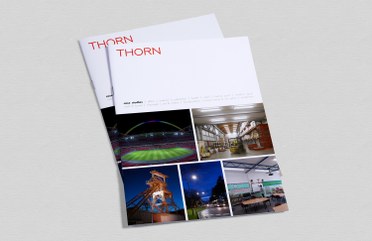 Download Thorn Lighting Case Studies in PDF Format