Brand new Danube Arena gets state-of-the-art LED lighting from Thorn and Zumtobel – making it one of the first LED-lit sports venue in Hungary
Our most versatile outdoor solution yet, Flow integrates seamlessly into any urban setting, allowing designers to create a unified look.

This robust and high-performance LED street lantern brings comfort and safety to any road or street.

Designed for the toughest transport and industrial applications, Feroz effortlessly withstands heat, dust, moisture, impact and more.
In focus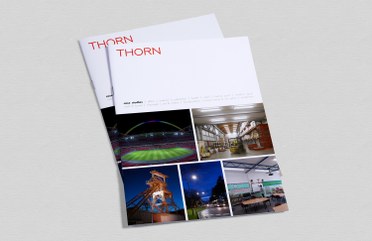 Download Thorn Lighting Case Studies in PDF Format